Follow these easy steps to make transactions using Touch 'n Go:
1. Visit www.UniPin.com and choose game to Top Up with.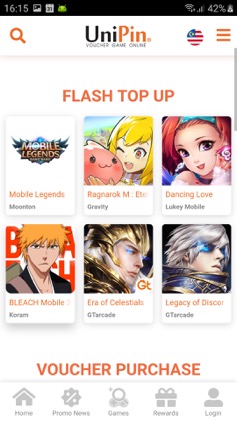 2. Input your user ID.

Tap the Gear icon at the bottom-right corner of the screen in-game, then tap the Accounts button to check your IGG ID. Refer to the image for more information.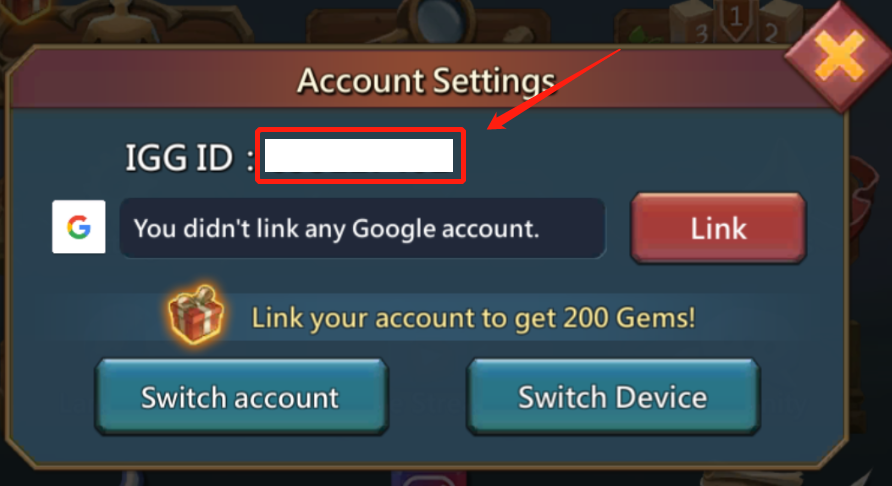 3. Choose desired denomination.

4. Select Wallet as your payment channel and choose "Touch'n Go" below the Wallet section.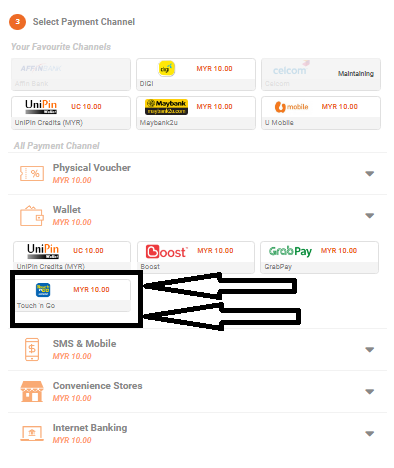 5. Input your phone number and click the "Confirm" button.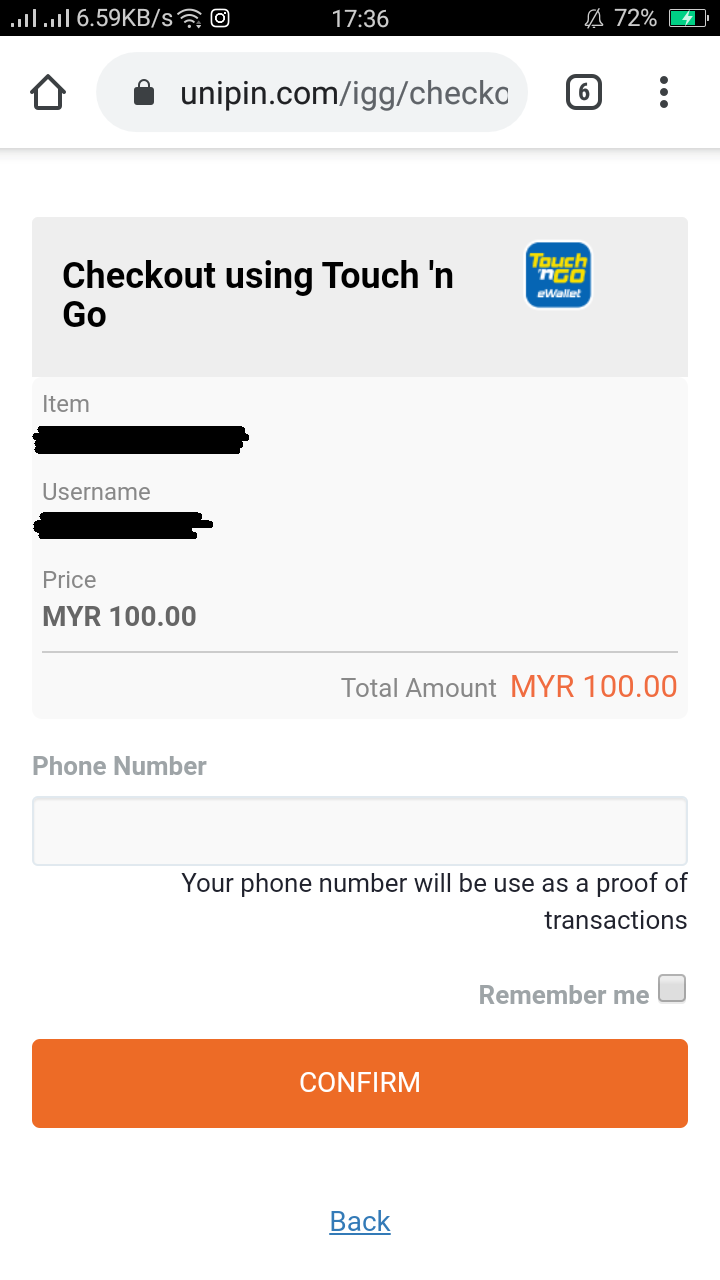 6. Input your name and email then click the "Submit" button.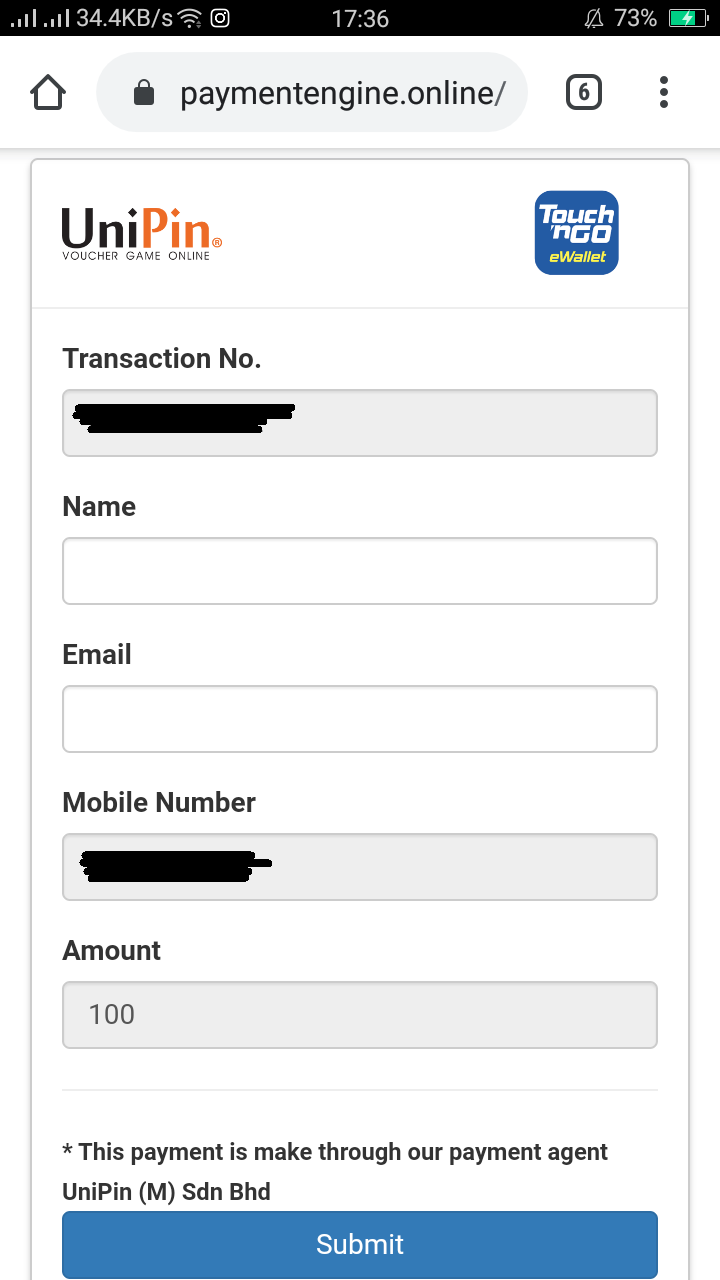 7. Click"Proceed" at the Ipay 88 page.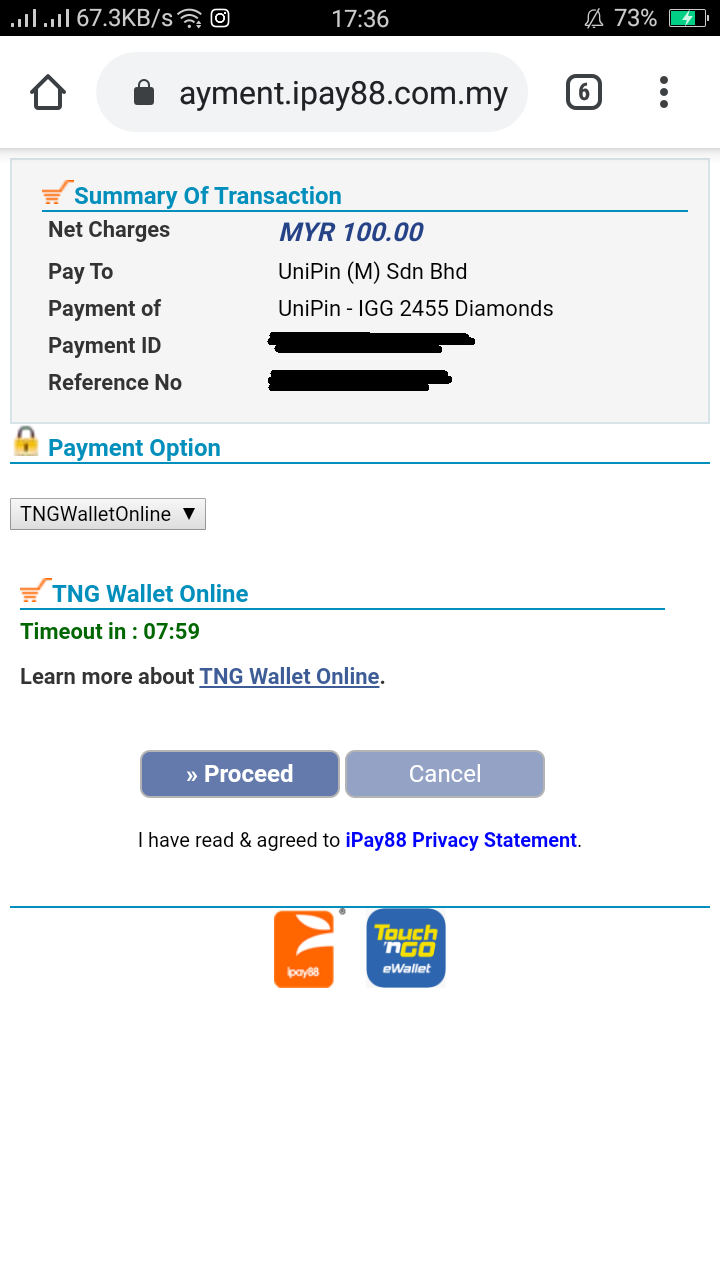 8. Complete payment at Touch 'n Go.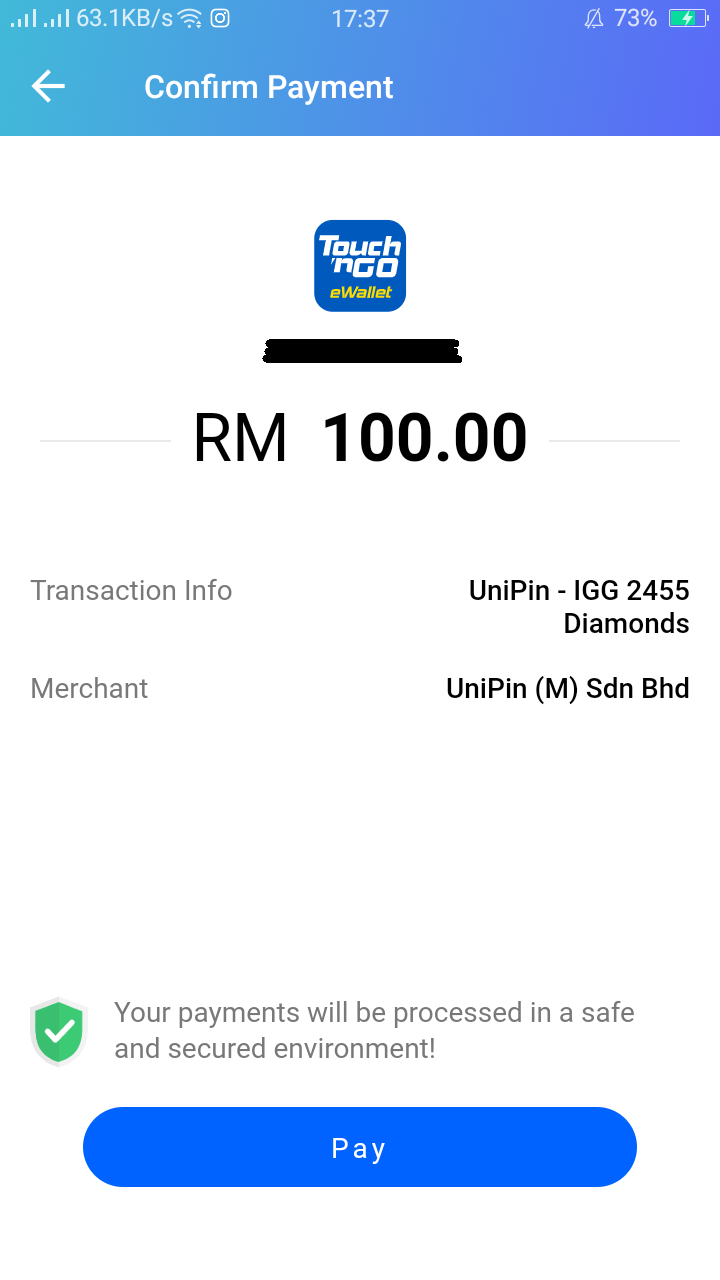 9. Your transaction is processing and the item will send to you after payment successful.