Untuk Redeem Kode Voucher EA Origin Access dibutuhkan memakai VPN. Disini dapat menggunakan VPN browser.
1. Install vpn terlebih dahulu https://chrome.google.com/webstore/category/extensions, untuk vpn yang dipakai bisa dengan menggunakan ZenMate Free VPN.


2. Ketik "ZenMate" pada kolom search Extension lalu klik Extension ZenMate tersebut.


3. Klik Add to Chrome.


4. Setelah muncul url : https://zenmate.com/welcome-to-zenmate di tab yang baru klik "Start Your 7-Day FREE Trial".


5. Pilih dan klik "Register Now".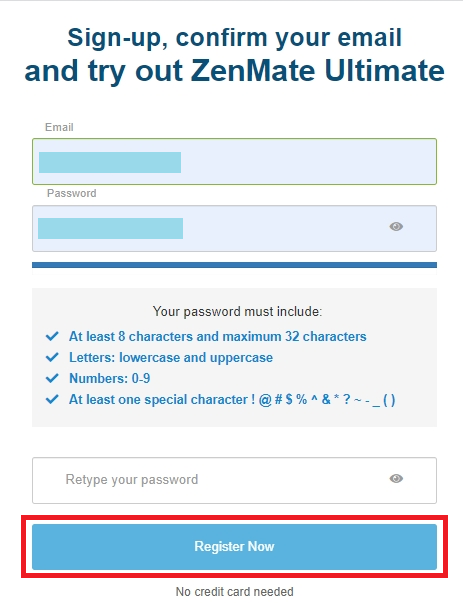 6. Setelah register jangan lupa untuk verifikasi ke email yang Anda daftarkan, lalu pilih ZenMate pada kolom Extensions serta mengganti regionnya menjadi "United States".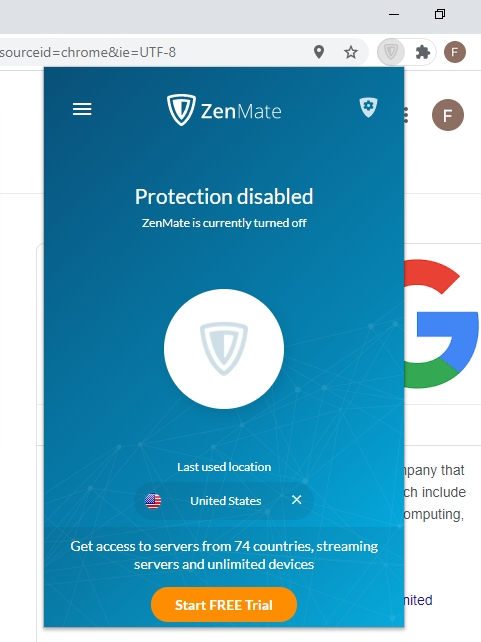 7. Setelah mengaktifkan dan merubah region VPN-nya, buka akun EA dan pengaturan penagihan anda (https://myaccount.ea.com/cp-ui/aboutme/index), lalu pilih "edit" pada kolom Regional Settings serta ubah Country/Regionnya menjadi "United States".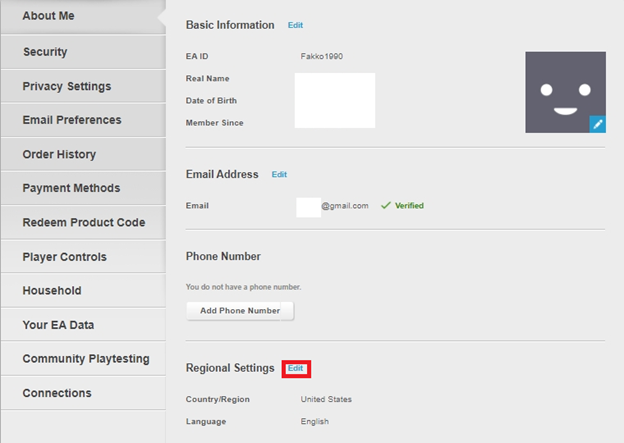 8. Pilih "Payment Methods" lalu pilih "Add More".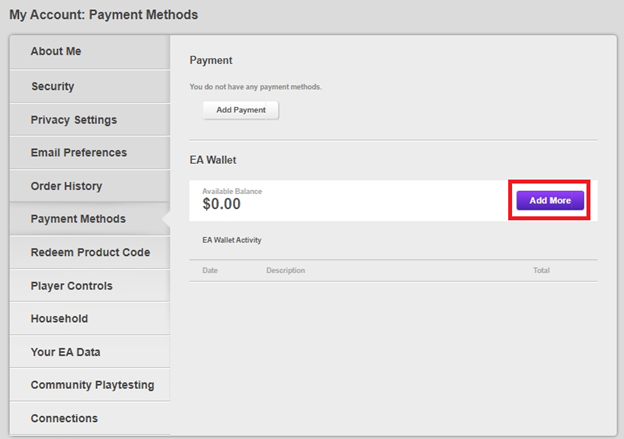 9. Masukkan kode vouchernya, ceklis untuk terms and conditionsnya lalu pilih "Submit".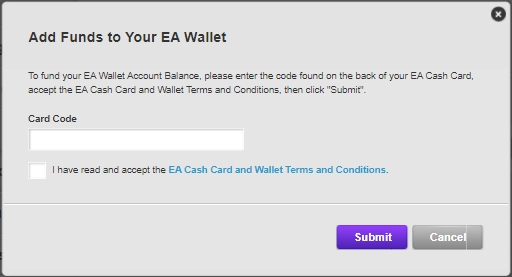 Kode voucher Anda telah berhasil diredeem, selamat menikmati !