Please check your email for the code (can check your spam mail as well)
1. Visit Midasbuy website https://www.midasbuy.com/my/redeem/pubgm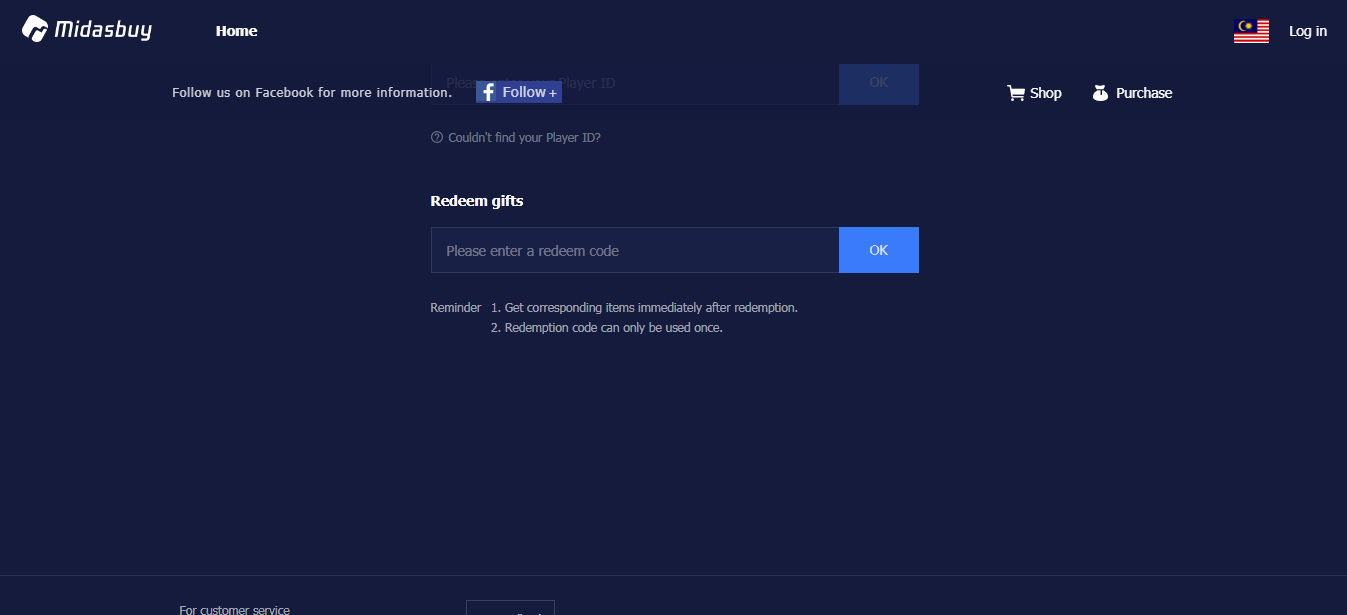 2. Enter your Character ID and your redeem code. (Note: redeem code must be the pin code of your voucher )
3. You can check your account in your PUBG mobile after the confirmation that your redemption was successful.
The cheapest and fastest way to top up Unknown Cash (UC) PUBG Mobile on UniPin!
It's easy! Just select the desired denomination, complete the payment, and the Unknown Cash (UC) code will immediately send to your email !
You can pay via UniPin Voucher, UniPin Credits, and Internet Banking, GrabPay, and many more!
Top up can also be done without a credit card, registration, and login through UniPin (the best way to buy/reload PUBG Mobile Unknown Cash (UC)).
About PUBG Mobile:
PUBG Mobile is a mobile game that having 100 players parachute onto a remote 8x8 km island for a winner-takes-all showdown. Players have to locate and scavenge their own weapons, vehicles and supplies, and defeat every player in a graphically and tactically rich battleground that forces players into a shrinking play zone. Get ready to land, loot, and do whatever it takes to survive and be the last man standing!
Buy Unknown Cash (UC) at UniPin now!